I have decided to absent myself from Facebook for a while.  I've been back and forth on this decision because on the one hand I get to keep in touch with friends and events, but on the other there is so much negativity that it impacts on (why do people say impacts?  It annoys me) my mental health.  I've tried timing my visits to the blue pages; I've tried disengaging from debates the instant somebody starts being rude; I've tried avoiding all the terrible news and upsetting pictures but I've concluded that there really is no way to make this work.  When the mildest of comments can lead to ferocious accusations, it really is time to take a step back.
Toxic is apparently the word of the year according to the OED:
https://edition.cnn.com/2018/11/14/uk/oxford-dictionary-word-of-the-year-toxic-gbr-intl/index.html
and you can see why: what with all the debate about B****t, what with the orange baby in the White House, what with Philip Green still in post and social media going from bad to worse with many people reluctant to post any personal news at all lest they get excoriated by some rabid stranger, we all need to protect ourselves.  I don't want to be socially isolated but I need to find ways of socialising other than Facebook I think. 
So here are my top tips on improving your mood and protecting your mental health.  These are not necessarily things I practise myself, but shall we say practices which I aspire to:
Number one:  Do not let the sun rise or set on your mobile.  In other words, don't look at it last thing at night or first thing in the morning.  It's very tempting, especially if you're waiting for someone to text you or you just want to check whether anyone has seen your post or replied to your latest comment, but tell yourself it'll all be there waiting when you're ready to turn your attention to it.
Number two:  Severely restrict your intake of news.  Get the headlines (I very often turn to the BBC News website just for a quick update)
understand the gist of the debate and then switch the damn thing off.  Better still, put some music on.  If you want informed debate go to a good newspaper, don't watch TV because TV is more and more about the spectacle, and the spectacle means conflict and disaster:
https://en.wikipedia.org/wiki/The_Society_of_the_Spectacle
Number three:  Severely restrict your time on social media.  If it's tending to dominate your day (and god knows, sometimes I'm on and off it like a car indicator) take a break.  Deactivate your account for a week or two; let people know they can contact you by other means and delete the app from phones and tablets.  Facebook is a world of ephemera where furious whirlwinds can sweep you up and become all-consuming.  Take a step back.
Number four:  Get out more.  Face-to-face is always better than Facebook; even email is healthier than social media where one word out of place can reap a whirlwind of misunderstanding and abuse.  See friends more, rather than messaging them; talk more rather than commenting on updates.  
Number five:  reconnect with the natural world.  Go for a walk, dig the garden, even go to the shops.  Don't live your life online; even the smallest of positive social interactions can make a big difference.
A digital detox need not be a major life change.  Small things make a big difference: but whatever you do, keep reading this blog – and keep commenting!
A big shout-out to all my readers, sharers, likers and commenters: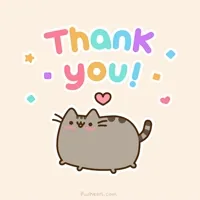 Kirk out