Today was supposed to be an easier day; it didn't turn out that way.  The first section was fine; I parked up at Abbey Park and found the canal (or one of its manifestations: the river and canal play hide and seek all the way from the Trent until south of Leicester when they finally part company, and when they part and come together again, making islands on which are parks and nature reserves.)  I was aiming for Aylestone Meadows but once I got there I just carried on walking, pointing myself at King's Mill lock where there are some tea rooms.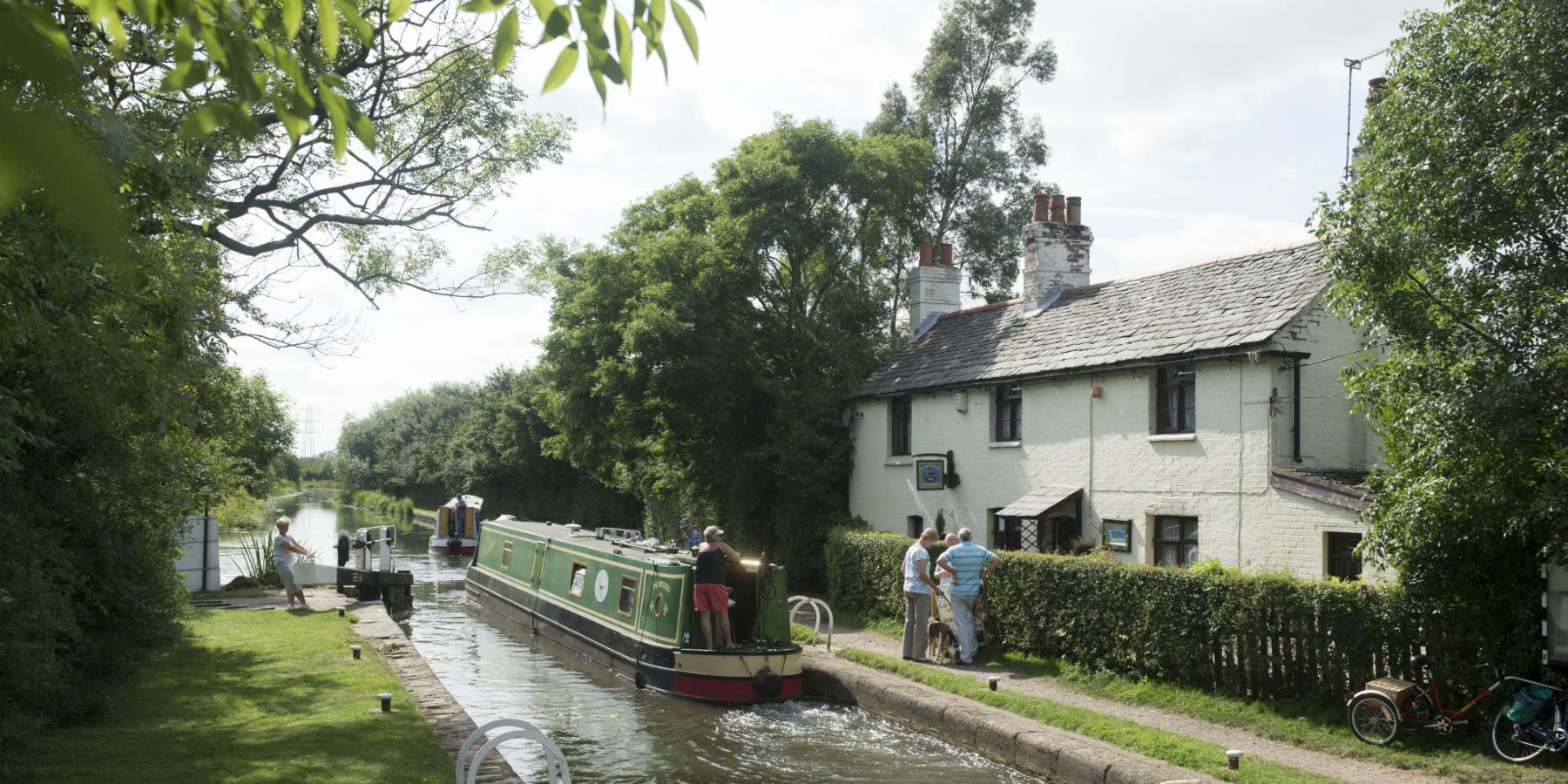 image removed on request
http://www.goleicestershire.com/thedms.aspx?dms=3&venue=2530957
Would they be open?  They were not; so back I went, finding a spot to use the shewee before having lunch.  I was starting to feel stiff and tired now, and the upper part of my right foot was complaining.  But there was nothing for it but to walk back again, which I did, stopping once at Aylestone Mill Lock to contemplate life, and once at Castle Gardens to rest.  After that it was a mere hop and a skip (not that I did either) to Abbey Park where I practically limped towards the car park and got in with a thankful sigh.
I have a feeling that's going to be it for the walking now: not only am I tired but it's getting more expensive the further south I get.  So the final stretch – King's Mill Lock to Foxton Locks (31 miles there and back) will have to wait a while.
So how far have I walked this month?  Since 4th August I have walked the canal/river from the Trent in the north to King's Mill Lock in the south; I have also failed to walk to Swithland (ending up in Woodhouse Eaves) and walked from Swithland to Mountsorrel.  So let me add this up.  While I do, you can listen to a snippet from Govannen's latest album:
http://www.chrisconway.org/cd_gov9.html
The canal/river from the Trent to King's Mill Lock (there and back, because each day I park up and go down and up again) amounts to 61 miles.  The Woodhouse Eaves walk was 5 miles, which makes 66, and the Swithland to Mountsorrel day adds up to another 5, making 71.  Oo! and I forgot the day I went round Cropston, which was another 5 miles.  Total 76.
Wow.  So that's 76 miles in 16 days, an average of 4.75 miles per day (except that I haven't walked every day.
Kirk out